Reviews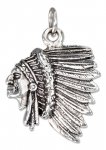 Indian Chief Headdress Charm
Excellent shipping and customer service and the jewelry is top of the line
Date Added: 09/09/2019 by Shawn I.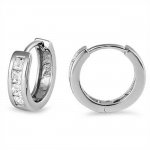 10mm Diameter Four Square Cubic Zirconia Stone Huggie Hoop Earrings
The earrings are exactly what I expected. I have gotten very many compliments on them, I wear them
Date Added: 03/03/2018 by Barbara Oswald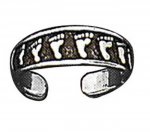 Sterling Silver Men's Adjustable Beach Foot Prints Toe Ring
I'm very pleased with the design of the toe ring.
Date Added: 09/08/2017 by Victor Delayo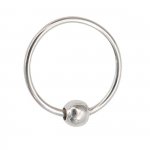 12mm Bead Ball Latch Hingeless Endless Captive Hoop Single Earring
I've had a set of these which I purchased more than fifteen years ago, which were finally succumbing
Date Added: 07/12/2017 by Eric McWhorter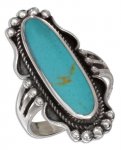 Rope Beaded Edging Long Turquoise Ring
Just received my ring. A little smaller than I thought it would be but its beautiful. Shipping was
Date Added: 02/09/2016 by Janet Janzen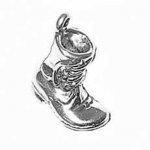 Work Boot Shoe 3D Charm
EXACTLY what I was looking for. These are so hard to find, usually you have something more along th
Date Added: 12/23/2015 by Lisa Klinkhammer